Our Baby Inside decal sets aren't just cute stickers, they're vehicle alerts created with purpose!
Designed for safety first
Our priority is to increase safety for your precious cargo by maximizing awareness from other motorists
Unfortunately, most baby on board signs
don't really work,

creating a false sense of security for parents
Effectively designed alerts
Twenty-five years of professional graphic design experience went into developing our safety decals. Using critical design principles, we ensure all Cheeky Pebble decals are visible, legible and immediately understood by the largest possible audience.
This means
MORE people will actually SEE, UNDERSTAND and RESPOND to Cheeky Pebble decals

(unlike most other baby signs and stickers that aren't clear, legible, visible from a distance, or can't even be seen because they are stuck behind tinted glass).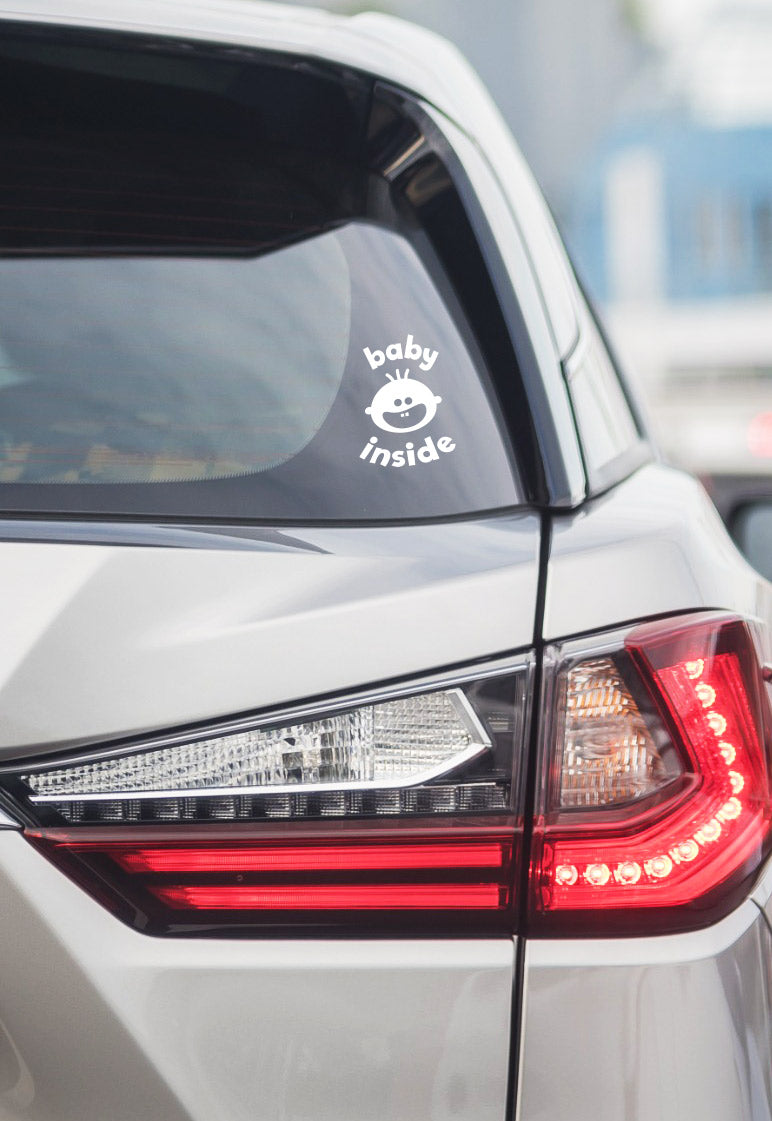 Our key design features:
✅ Bright, vibrant white that stands out (on tinted windows too!)
✅ Large size that is visible and legible from a distance
✅ Clear, easy-to-read font (no scripty fonts here!)
✅ Simple English phrase for all levels of comprehension
✅ Globally understood baby imagery (it's a baby, without doubt)
✅ No unique or trendy references (that only a few understand)
Every component of a safety decal (image, font, size, etc.) should be reinforcing the same message. This way, if someone doesn't understand one part, the other pieces should still be clear. Relying on a single element for such an important message (which many others do), could cause your message to be lost.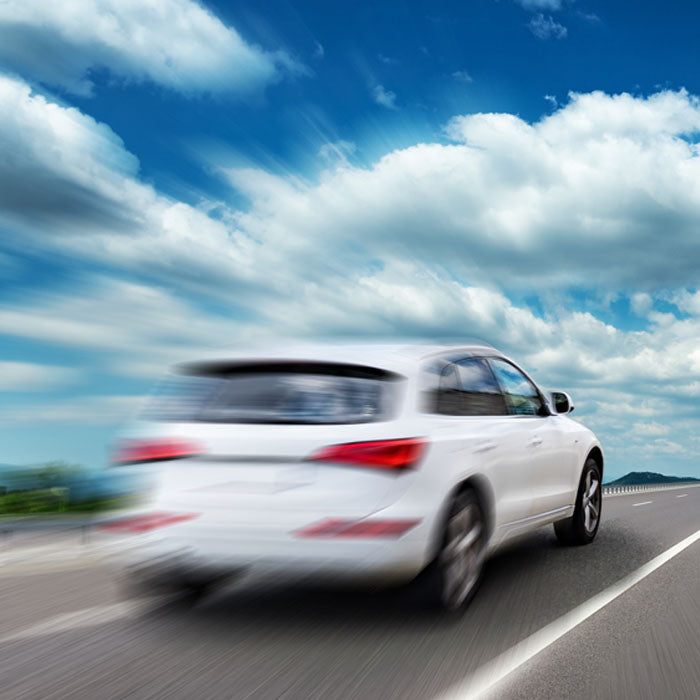 What you won't see:
❌ Window blackout! Signs or stickers that are almost impossible to see because they are behind tinted windows!
❌ Back off tailgaters! Stickers so small you need to be right up on someone's bumper to read them!
❌ Fancy scripty text. Many people can't read cursive hand writing, let alone when it's (usually) small and you're in a fast-moving vehicle!
❌ Unique / unusual imagery. If only a few recognize your graphic, it's not helping much! Our graphic is a baby, no matter what you're used to seeing!
❌ Trendy reference! Again, if only a few people understand it, it's not doing much to help – you want as many people as possible to understand!
❌ Slang or complicated language. Not everyone speaks English so using anything other than simple English phrases will probably negate your decal.
Many critical elements contribute to a well-designed alert and they should all work together to communicate the same message.
TRIPLE visibility to ensure everyone knows a baby is inside with THREE alerts on your car
Every Cheeky Pebble 'Baby Inside' decal set includes THREE pieces:
ONE large back window decal + TWO side stickers
Accidents don't just happen from behind, they come from the sides too. A single sticker on the back window just isn't enough.
Why you need our baby decals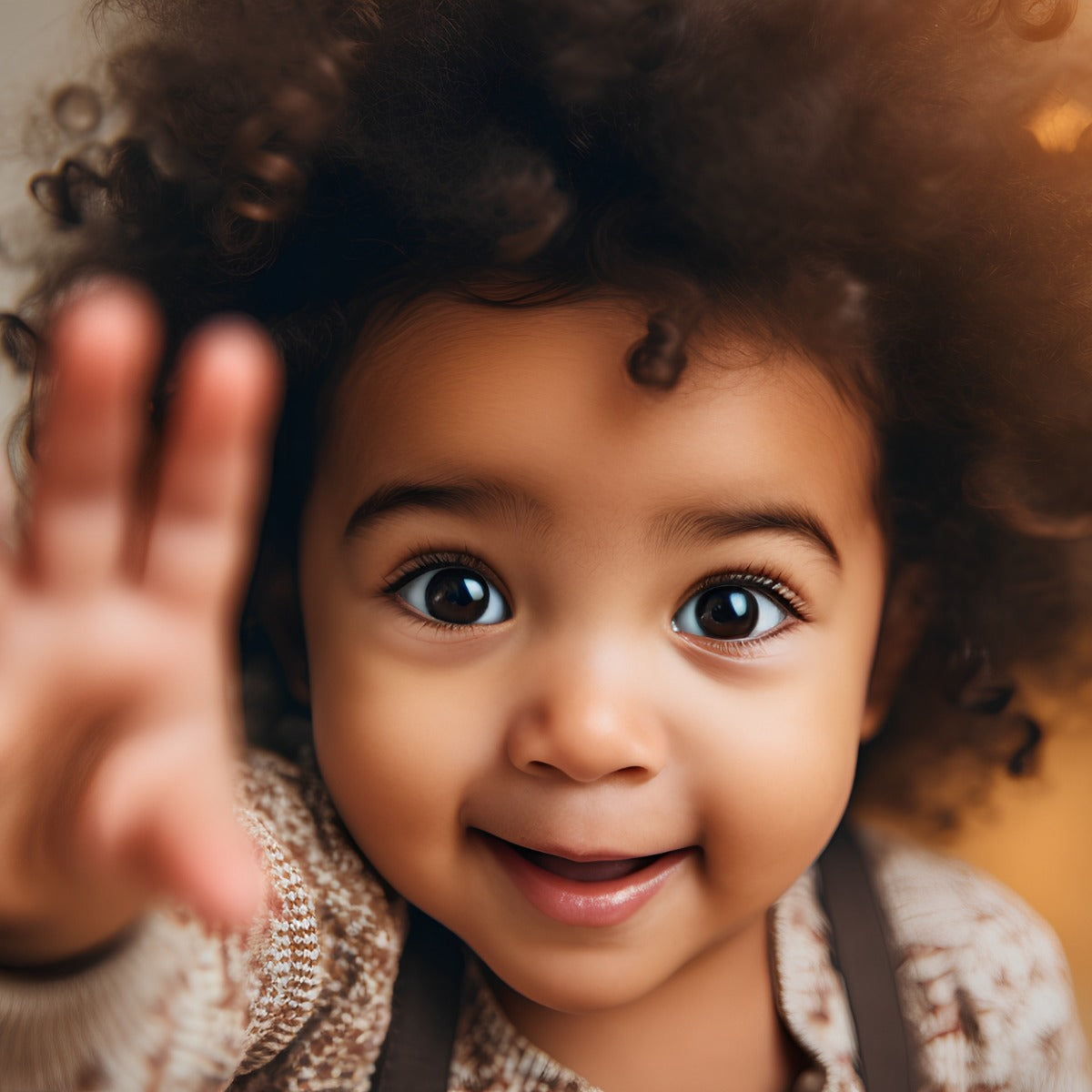 DESIGNED FOR SAFETY
MOST IMPORTANTLY:

they work!

Includes 3 pieces for maximum visibility
Visible on all windows – tinted or not
Helpful for First Responders to look for a child if vehicle is in an accident
Not just cute but effective too!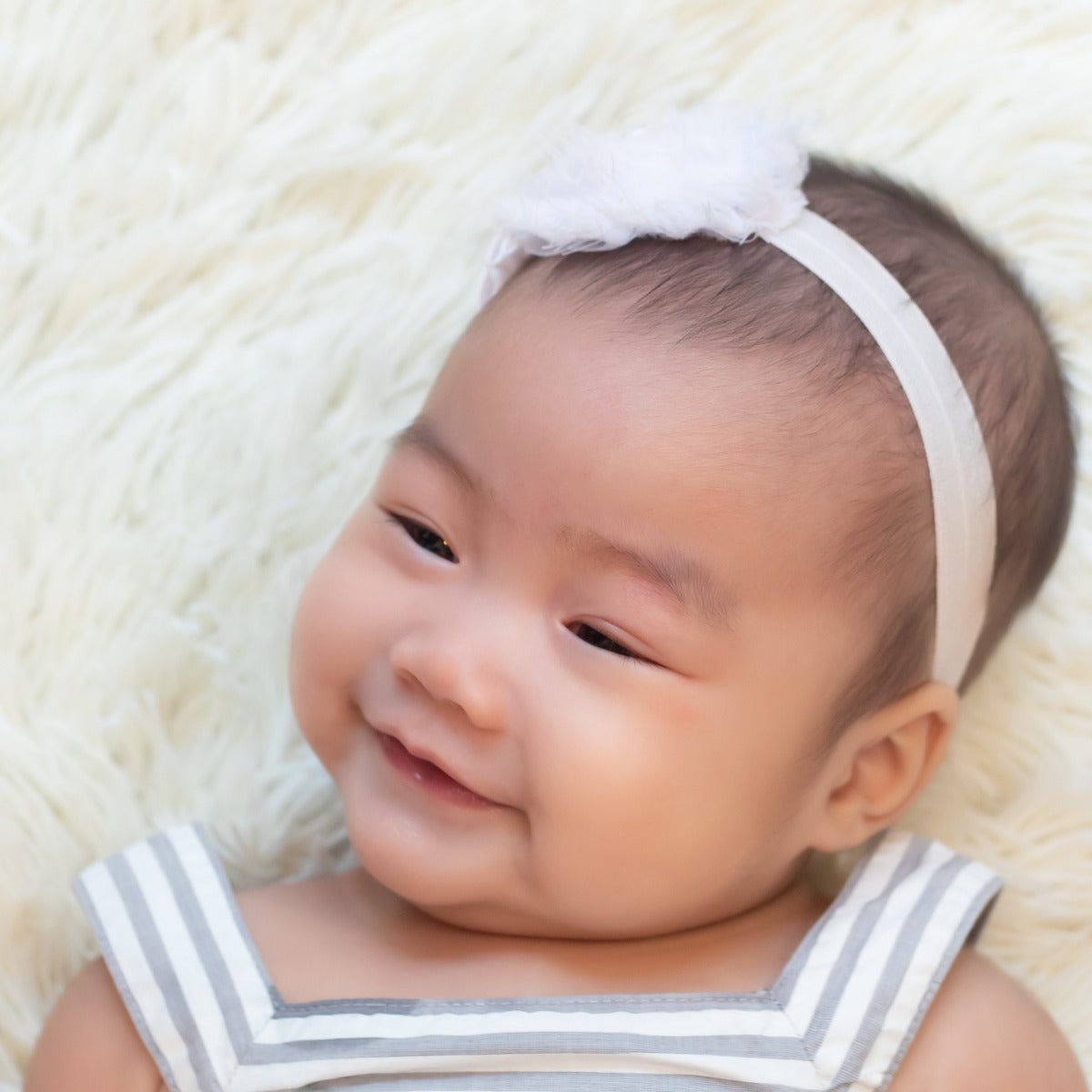 EASY TO INSTALL
Application is quick and easy
Straight-forward, easy to understand instructions included
Installation videos available on our Extras Page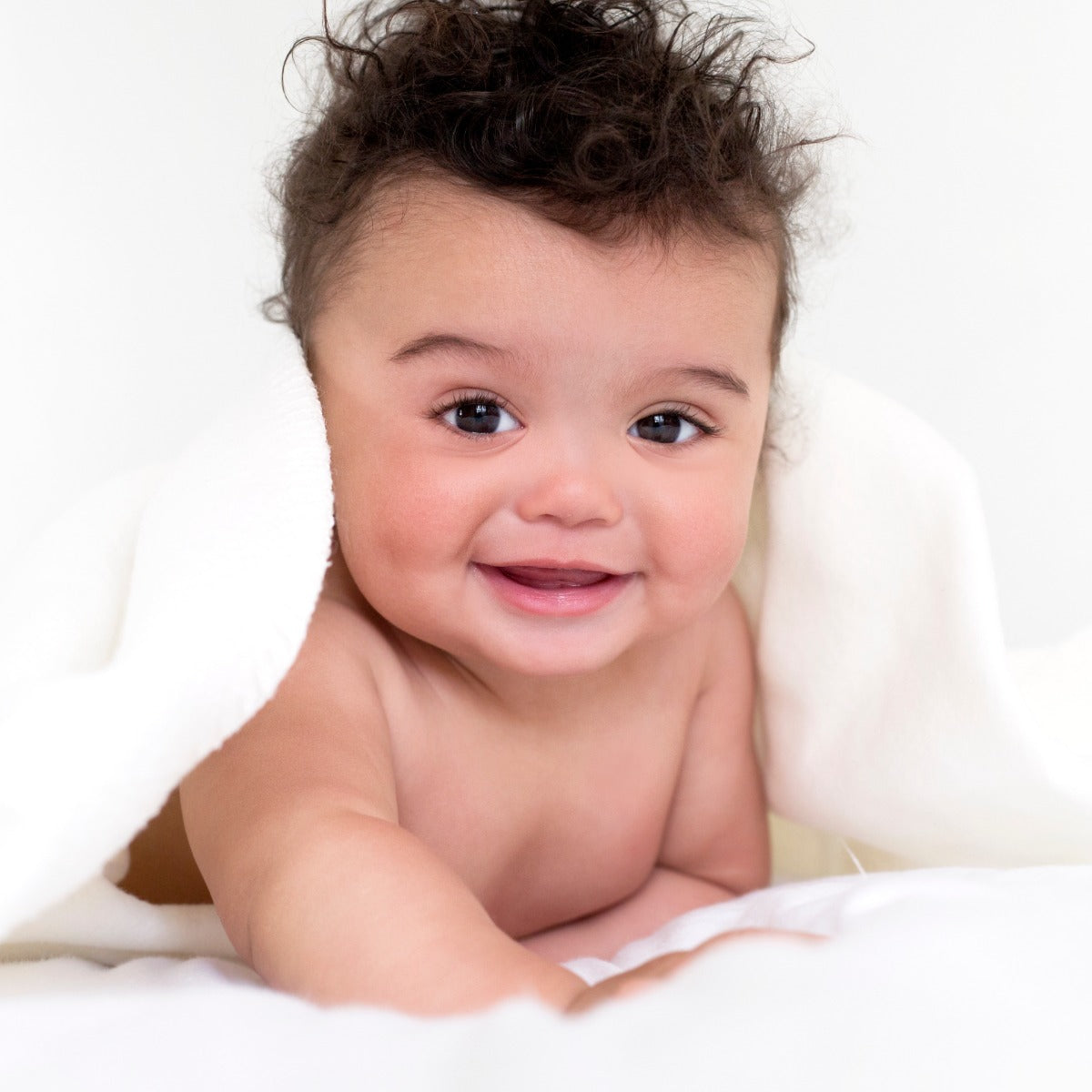 HIGH-QUALITY
Our decals are extremely durable and will last for years
Are scratch, fade and tear resistant
Can withstand weather, car washing and high speeds
Care recommendations included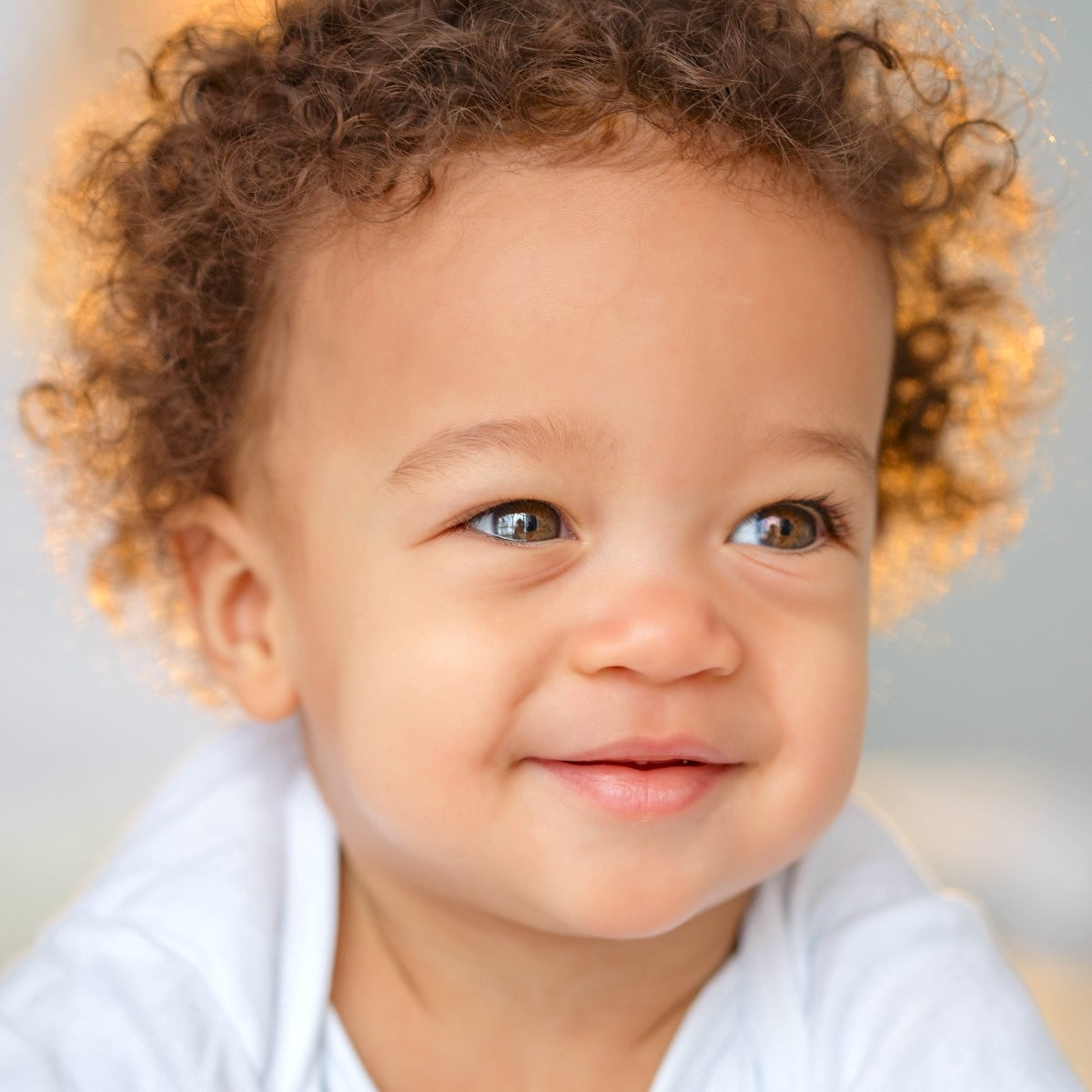 MADE WITH LOVE
We want every parent and caregiver out there to be reassured you are doing your best (because you are!)! We want to spread peace, love and kindness and hopefully make your lives a just little bit easier. 🧡
Don't want a sticker on your car? Try our baby magnet instead!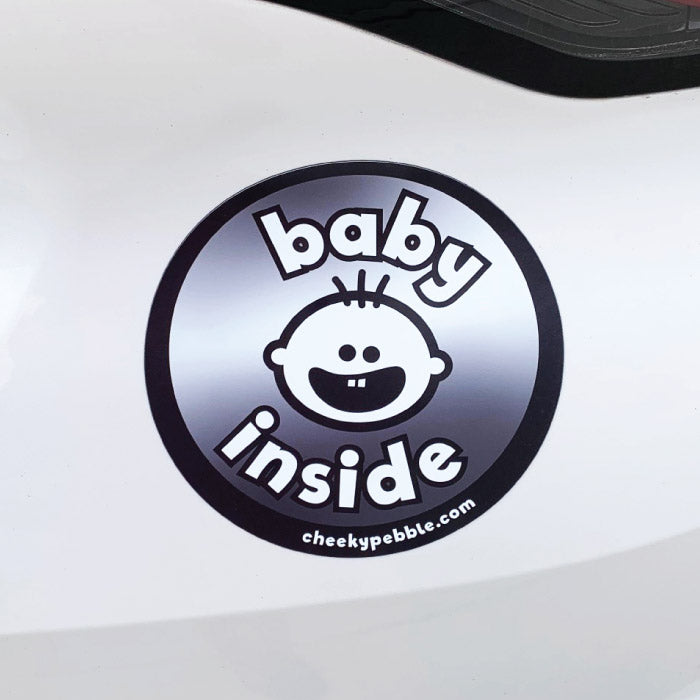 'Baby Inside' Magnet for vehicles
These provide a perfect alternative for those wanting a baby alert but can't use a sticker. All the benefits without the permanence!
Regular price
Sale price
$15.03 USD
Unit price
per
Sale
Sold out
Share
View full details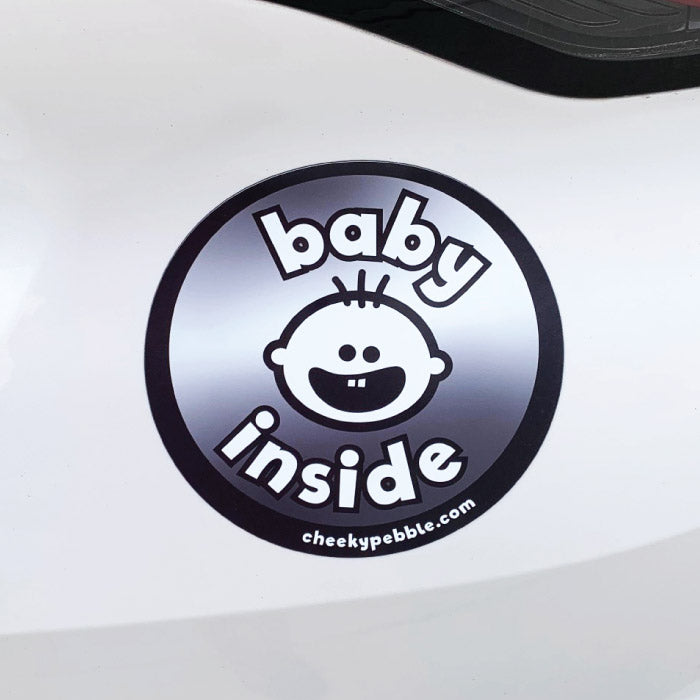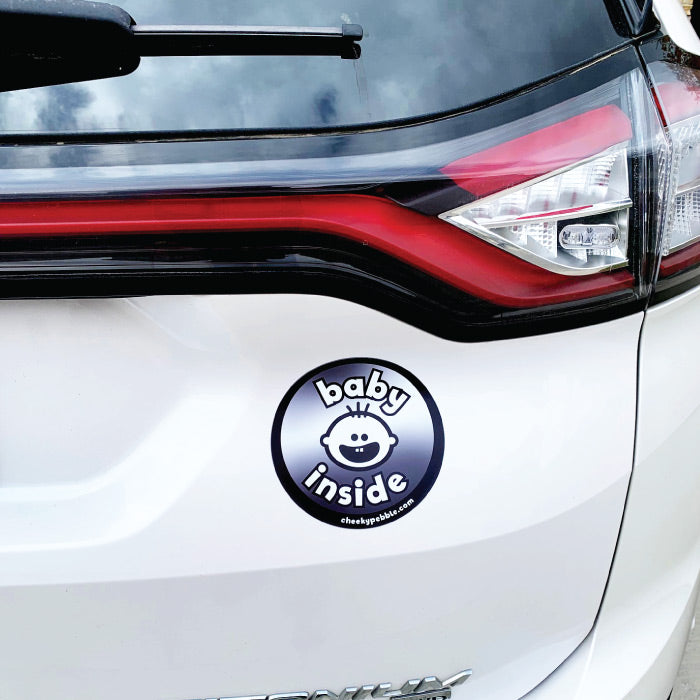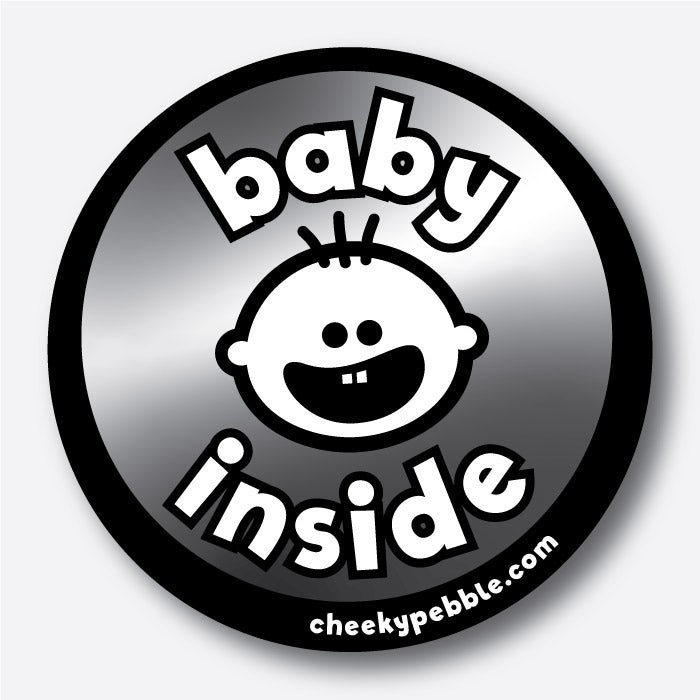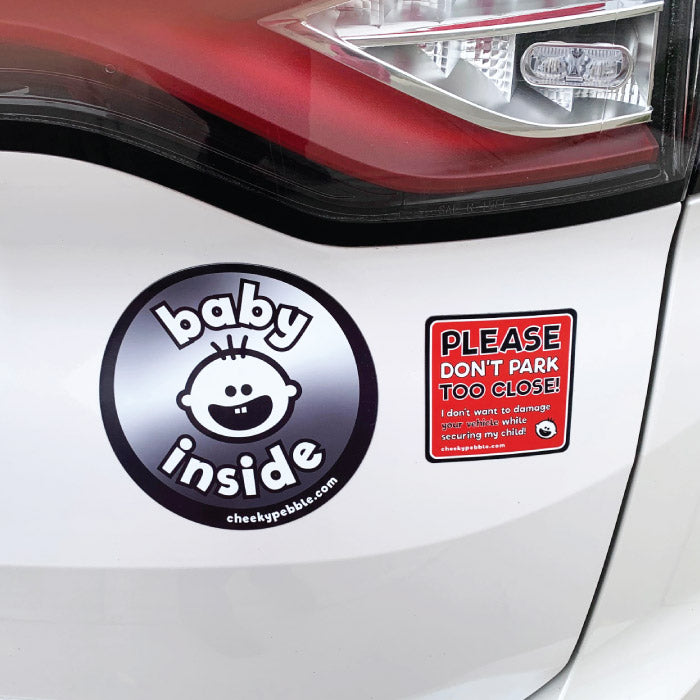 Your family and children deserve well-designed vehicle alerts. Don't accept hard-to-read, ineffective stickers (even if they're cute)
Superior effectiveness and visibility from three sides of your vehicle
Let us help you increase safety for your children by maximizing awareness from other motorists