Struggling to keep the kids at the car? Are they running in parking lots and near dangerous traffic? 😥
This terrifying scenario is why 'Give Me Five' Kid Katchers were created! These beautiful search and find themed magnets
keep kids stationar

y,

entertained and safely at your vehicle

 while you attend to your tasks.
Engaging designs that attract kids!
Let us help you establish a FUN and ENTERTAINING safety routine with your toddler! Our Kid Katchers are bright, colourful and appealing so kids
want

to interact with them!
Vehicle safety has never been so fun or easy!
Here's how Kid Katchers help
✅  Kids stay still beside your vehicle where they are easily seen and heard
Kids are not running around and getting hurt, they are safely out of harm's way
✅  Slows kids down and focuses their attention on a safe activity
Kids are entertained and not impatiently interrupting you
✅  
Gives you time to do what you need to

at your vehicle
You are organized and prepared with everything you need (tickets and water bottles!)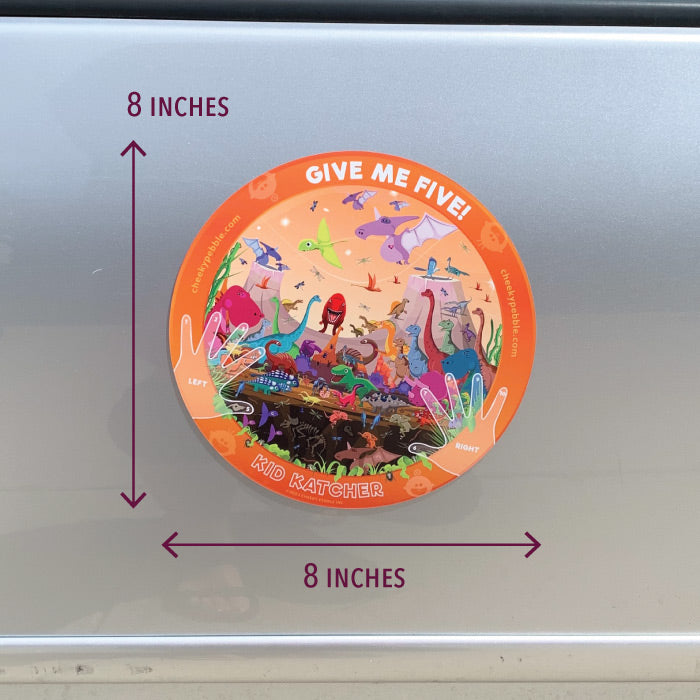 What is a Kid Katcher?
➤ Large 8 x 8 inch round, durable, weatherproof magnet
Bright, colourfully designed Search and Find themes
Made from flexible and thin, lightweight magnetic material
Created for

exterior

of vehicles*
Quick Start Card with 10 questions and answers included
Four adventures to choose from (with more on the way):
🦖 Dinosaurs • 🍭 Candy & Castles • 🚀 Space • 🦊 Animals
*Can be used on any metallic surface (e.g. fridges, filing cabinets, whiteboards, etc.)
When do I use a Kid Katcher?
ALL the time

(seriously)! Every time you're at your vehicle and your little humans are with you, practice the Kid Katcher 'Give Me Five' safety game.
Look how often we ask kids to wait outside our vehicles:
– Daycare pickups and drop offs

– Loading/unloading:

Stroller / Diaper bag / Baby gear
Groceries / Shopping / Supplies
Bikes / Equipment / Luggage

– Securing Kid #2/3/4 in their seats

– Applying sunscreen/bugspray

– Emergency diaper changes

– Cleaning up puke in the car 🤮

– Roadside pee breaks

– Separating (fighting) siblings

– Handing out gear/treats

– Walking pets / off-leash areas

– Camping: trailer setup/teardown

– Tending to others in the vehicle
Children are curious, impatient and want to explore
right now

! That doesn't always jive with taking 3 milliseconds to unload the groceries or secure the baby.🙄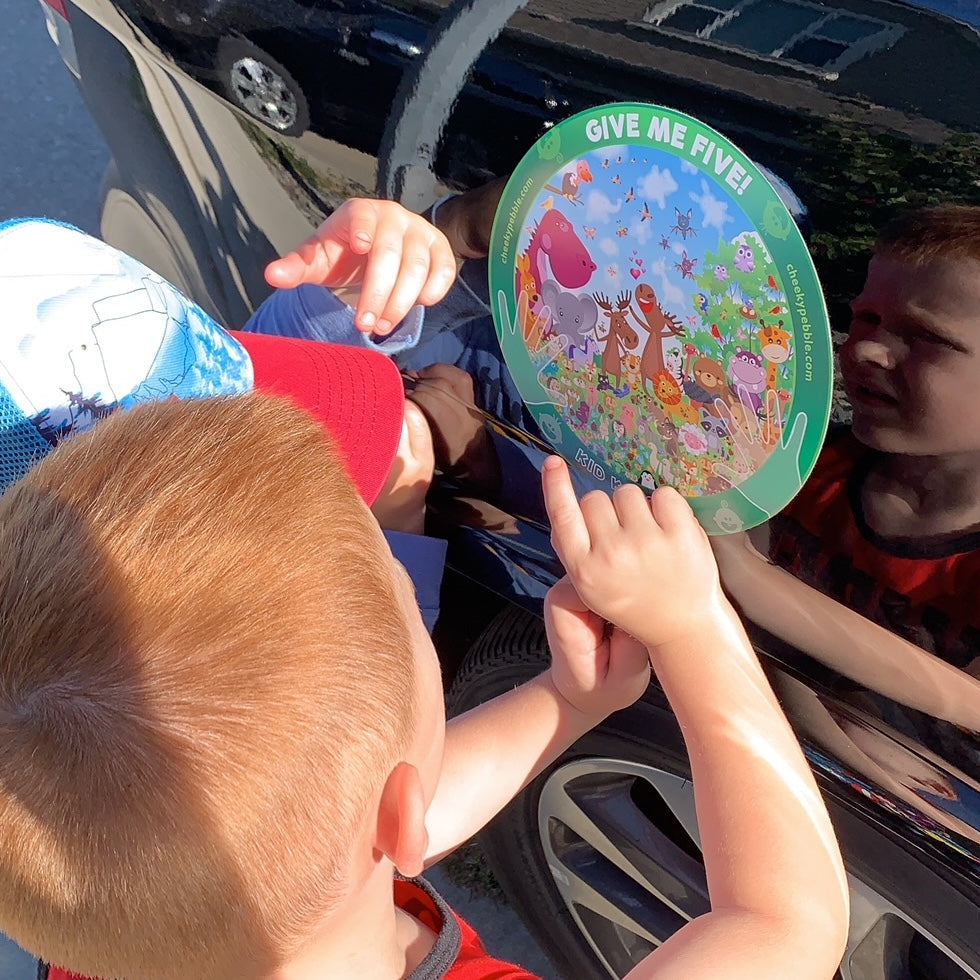 Animals on parade, here they come 🎶
See how engaged these 4.5 year old boys are hunting for ladybugs!🐞
WATCH THE VIDEO!
How do I use a Kid Katcher?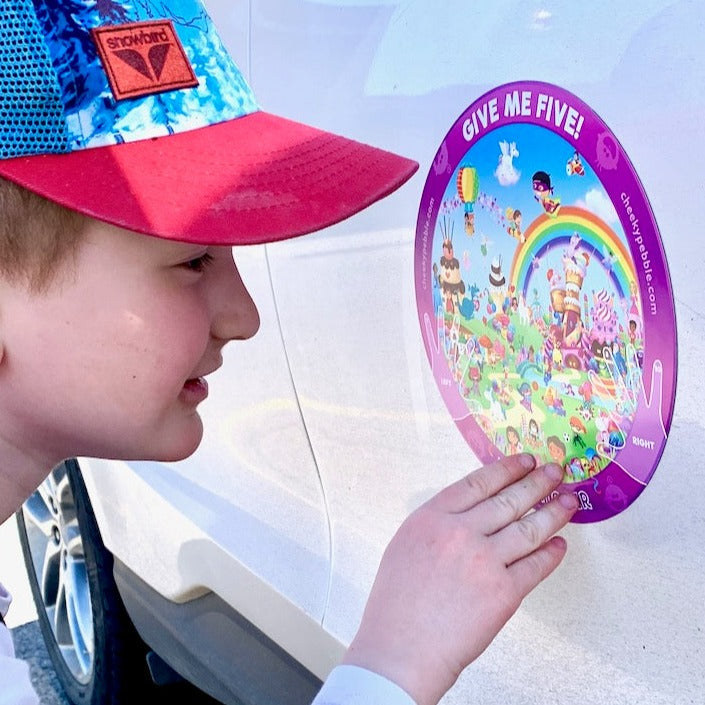 Ensure magnet is in a safe zone where children can be seen and heard. Magnet should be visible and touchable at the youngest toddler's eye-level.
Now, let's play the 'Give Me Five' Safety game!
Holler "Give Me Five!" which signals the start of the game
Have all kids move safely to place their hands on the magnet or vehicle
Challenge children to search and find specific hidden item(s)
Ask a

new

question every time you play so the game (safety routine) doesn't get boring and lose its appeal
Encourage/redirect if kids haven't found all items (you have answers!)
Keep asking questions until you're finished your tasks and can leave
Repetition is key so practice and play the 'Give Me Five!' Safety game every time you're at your vehicle.
Kid Katchers are the perfect solution to help prevent and avoid those terrifying and dangerous parking lot incidents
Where does a Kid Katcher go?
Kid Katchers are ideally placed in a
Safe Zone

or secure area around the outside your vehicle where children are not in the path of other vehicles.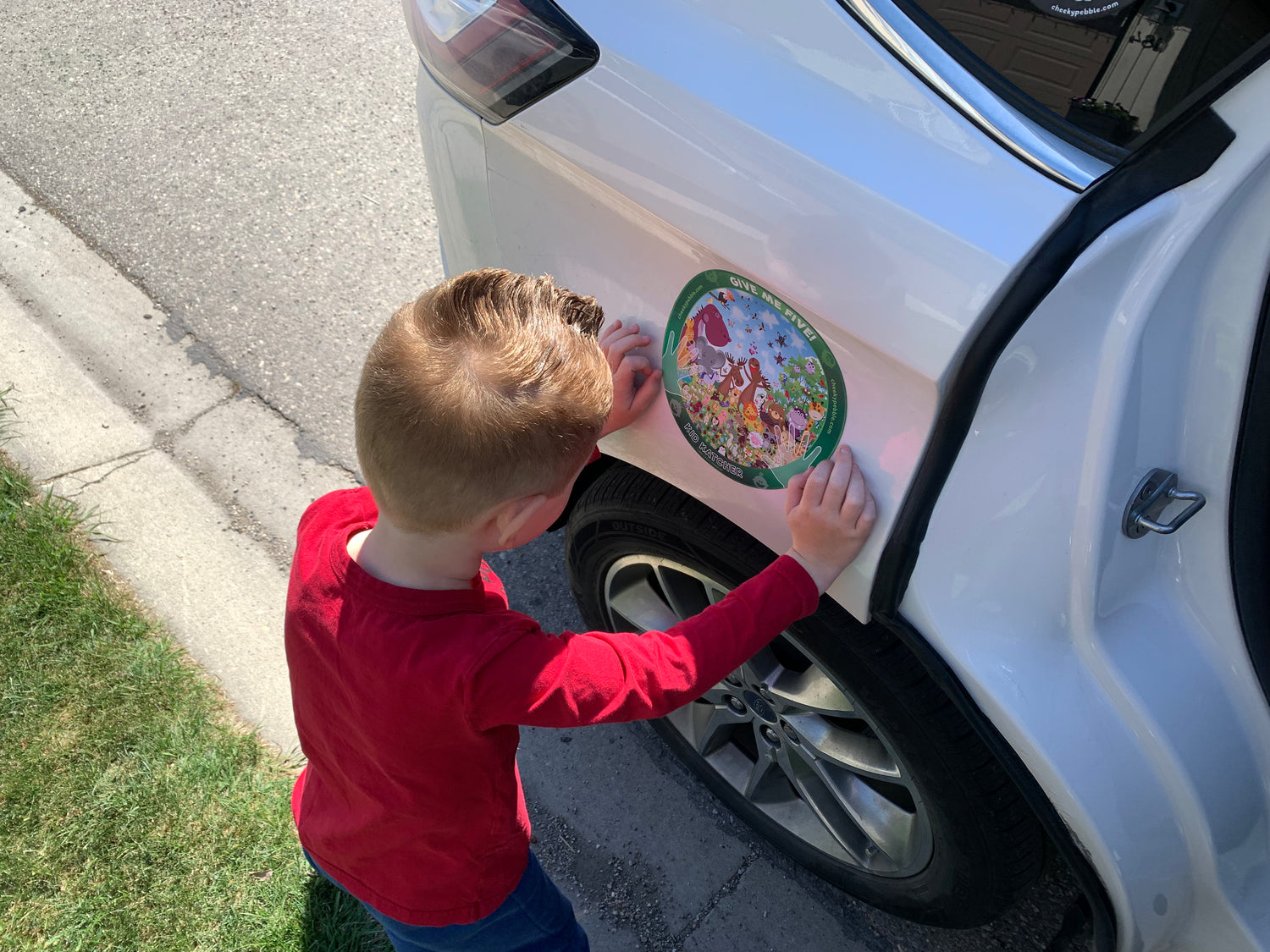 Where is a Safe Zone?
A Safe Zone is defined as an area outside your vehicle that meets the following criteria:
– Children can stand safely for extended time
– Kids will not be in the way of you or other vehicles
– Caregivers can easily see and hear kids
– Magnet can be touched from child's eye-level
We recommend the Safe Zone at the rear back fender, behind the door where the (youngest) child normally exits. If that location doesn't work, use another Safe Zone that makes sense for your family.
Other scenarios for Kid Katchers?
ABSOLUTELY! Kid Katchers were initially designed to help around vehicles but there are so many other possible applications. We welcome creativity so if they benefit you in another location, that's fabulous!
Medical Conditions and Disorders

- Attention-deficit hyperactivity disorder (ADHD)

- Autism spectrum disorders (ASD)

- Emotional disregulation or Anxiety

- Disruptive mood dysregulation disorder (DMDD)

Teaching and Learning Environments

- Line Ups: focus kids who are waiting

- Subject matter learning or interest
(e.g. Dinosaurs)

- Make-believe play like school or family

Other

- Redirection and distraction

- Mealtime prep help

- Transportation calming exercise

- Bedtime relaxation aid

- Sibling separation tool
Any other tips or tricks?
Be consistent and practice this routine with your children
every

time. Remember, repetition is essential for learning new habits and behaviours.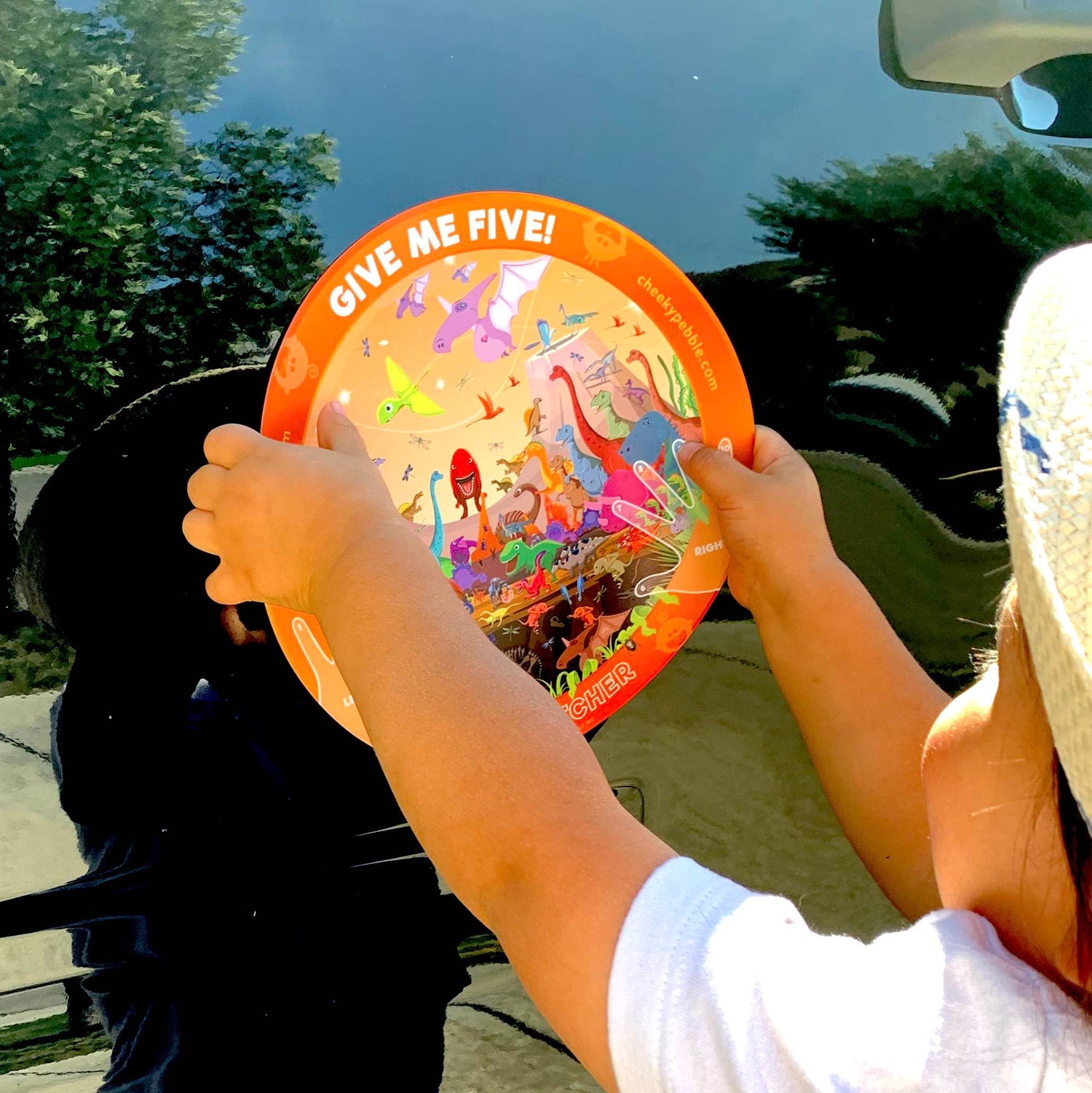 A few comments about our magnets
They are durable and will last for years / multiple children
Easily applied and cared for (see our Extras page)
Swap them regularly so kids don't get bored
Yes, they can stay on your vehicle throughout winter 🇨🇦
No, they won't damage your paint or other surfaces
Yes, they will stay on while driving at high speeds
No, they don't need to be removed every time
⚠️ Magnets MUST be removed before washing your car ⚠️
We shot a funny car washing video to show what happens when magnets aren't removed – enjoy!
Kid Katcher magnets simply yet effectively keep your littles safe around vehicles and parking lots
Have a situation where a Kid Katcher was useful? Tell us so we can help even more caregivers 🩷