Help take some pressure off your anxious and nervous new driver!
Alert other motorists your driver is new and to please be patient!
Perfect for any new driver!
Increase awareness and safety for your learning driver with our bright, easy-to-see magnets! Learning to drive is stressful so help them out and let other motorists know to give them some space.
We offer two colours: Blue and orange
Regular price
Sale price
$16.53 USD
Unit price
per
Sale
Sold out
Sizing / Info

New Driver Magnet is 6 x 6 inches (15.24 cm x 15.24 cm) in diameter

These magnets can handle most weather conditions and high speeds but must be removed before washing.
Share
View full details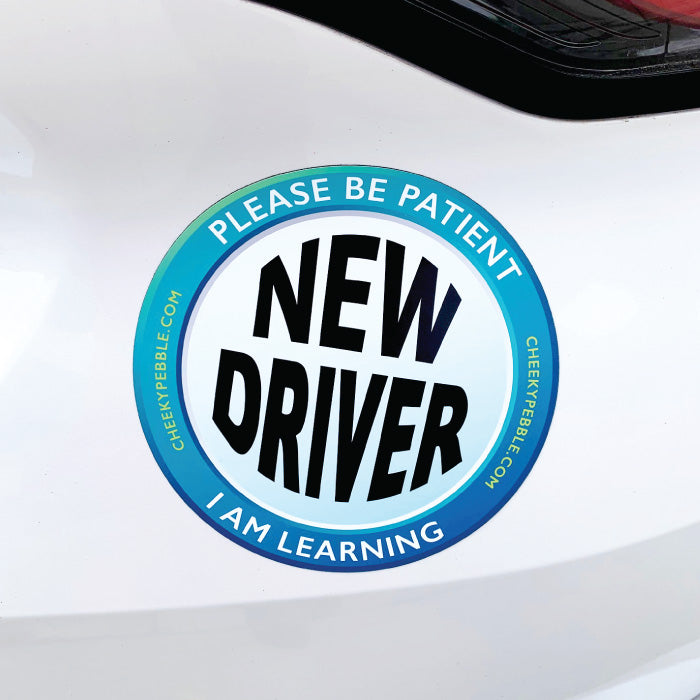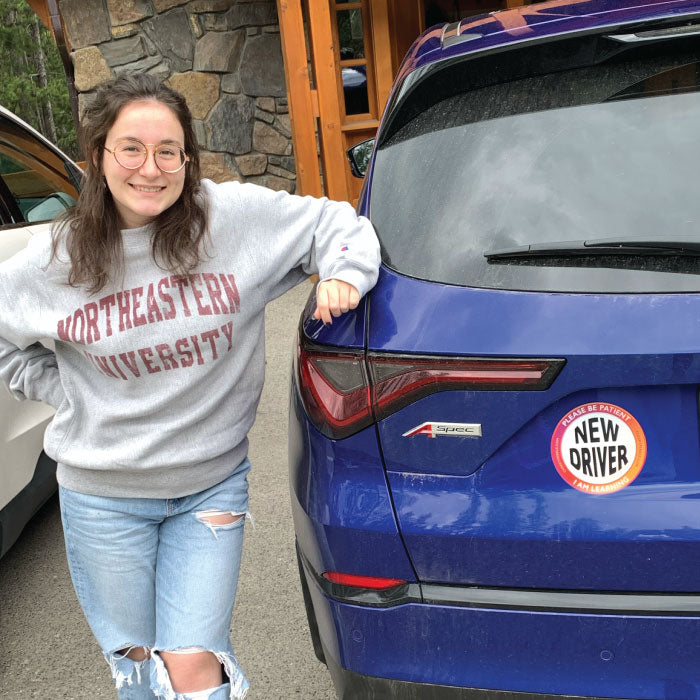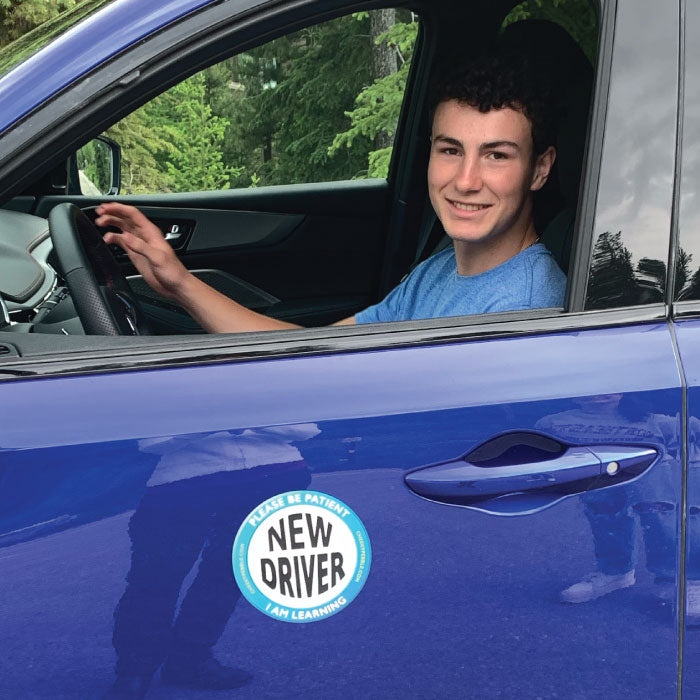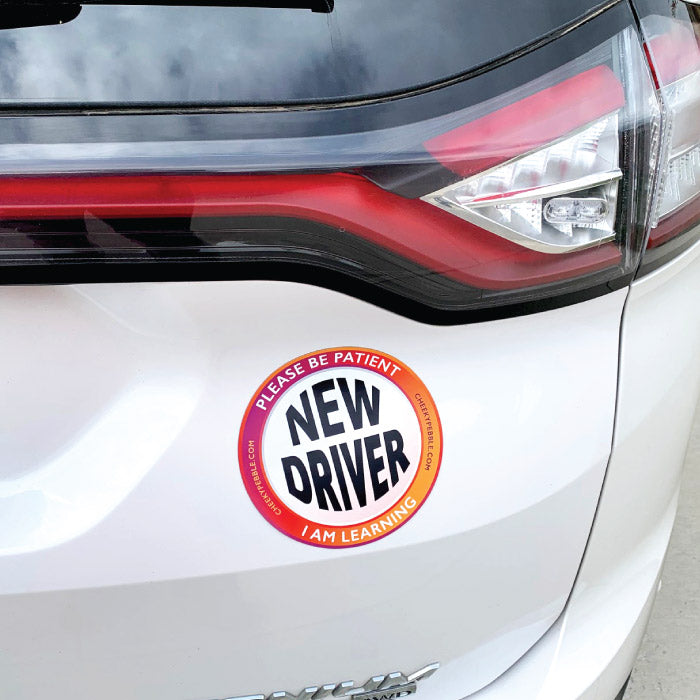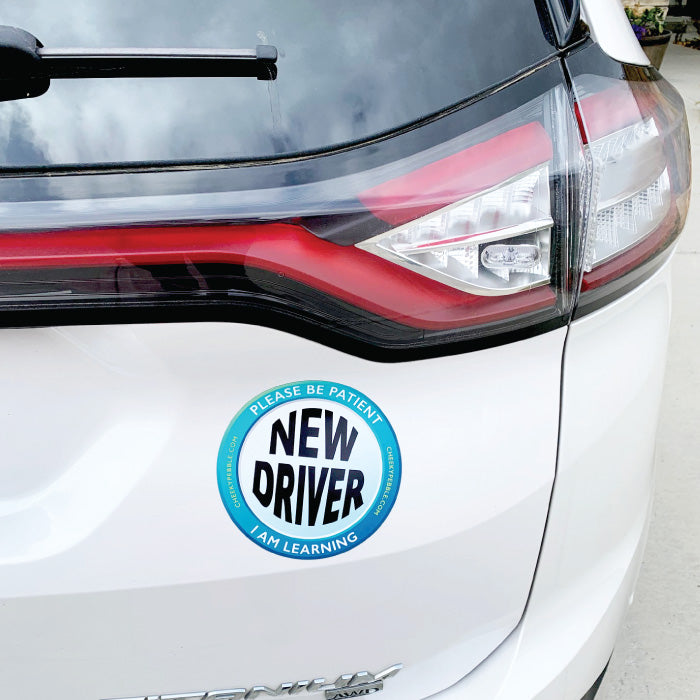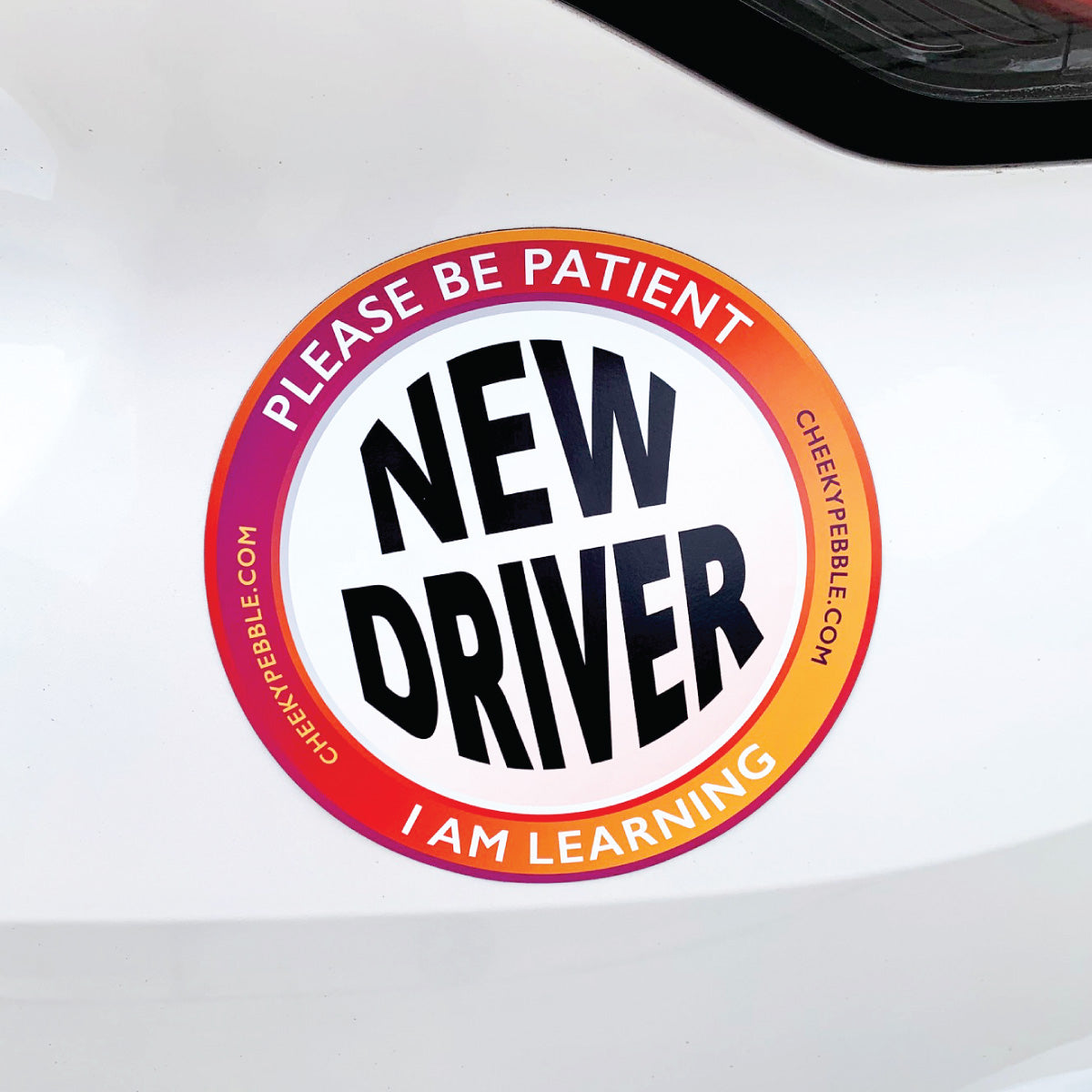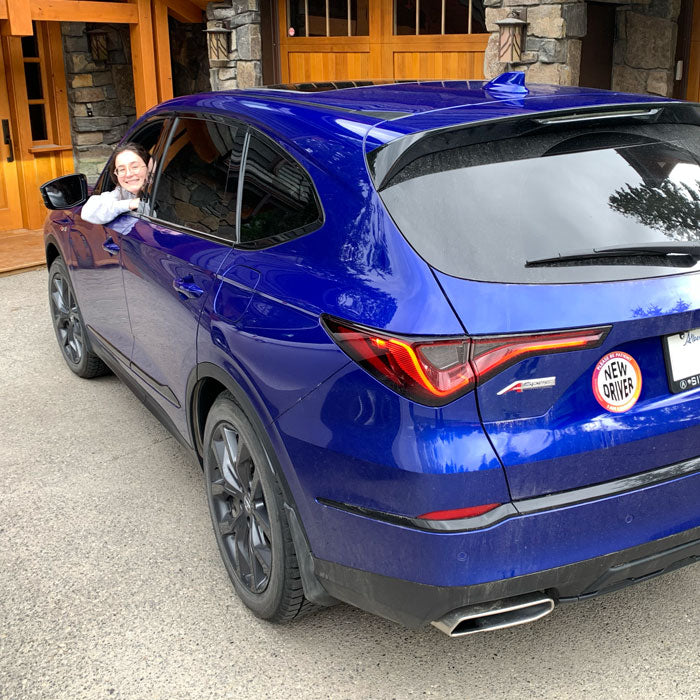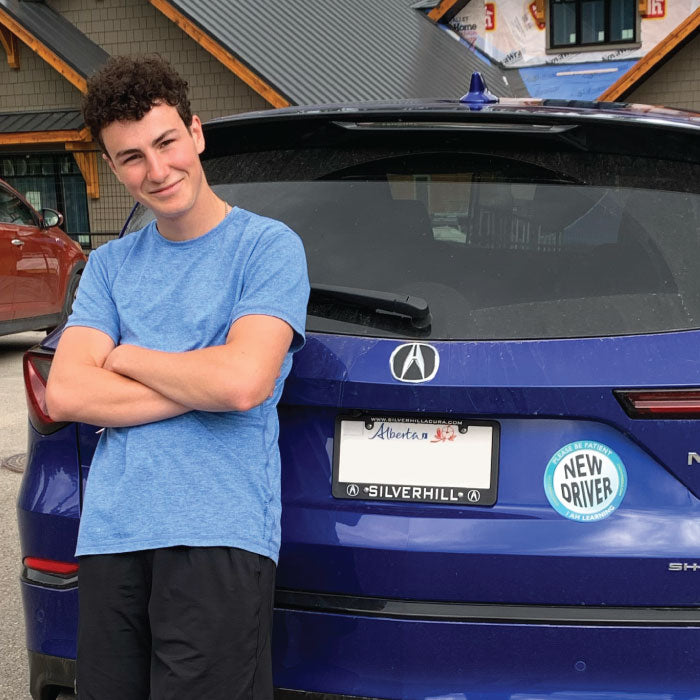 Give your learning driver some peace of mind and extra space
Great for teen driver
I bought two of these for the two teens in the house. They are durable and quite visible. Great idea for the learners in your household. Better than a piece of paper taped on the window! Delivery was very fast. Another good product from tHis seller.
My daughter loves it.
My daughter just got her learners permit and was intimidated to drive on the road. She practiced many times in empty parking lots. When I got her the "New Driver" magnet it gave her the confidence to try the road. She liked that other drivers would know she's learning and would hopefully be more understanding. It definitely worked. No tailgating and it's stylish so she's proud to display it. I'm happy it's an easy to remove magnet that can be transferred to any vehicle.
New driver vehicle magnet
Cheeky Pebble was great to deal with. Quick to communicate and ship our new vehicle magnet. It arrived and was exactly as pictured/ described. Stays on the vehicle well and I love the bright colours which stand out. Thanks very much!
Love the New Driver magnet!!
The new driver sign is so helpful! My daughter won't get behind the wheel without it. People are very aggressive and not overly patient around slower drivers. But with the magnet on the back of the car she is so much more at ease learning, and people are much more patient knowing she is a new driver.
Definitely recommend to all parents teaching their teens to drive!! Thank you Cheeky Pebble!! ❤️
Incredible product
I just ordered 2 new magnets for a new driver in our home…😳! I have to say that it's a cute, quality product that is durable and won't block out your window with a big paper sign. Great product for a gift or for a new family driver just in the midst of practicing. I highly recommend.
PLEASE don't use paper signs in the back window! They create a huge blindspot and are dangerous, especially for a new driver!