No Knocking / Ringing Door Sticker
Unless we're expecting you, please don't disturb us. Thanks!
This fabulous door sticker is for anyone who wants to be left in peace when they are home.
Need QUIET when the baby FINALLY goes down? Have a different sleep schedule than most? Don't want unsolicited sales calls? We totally get it, your home is your sanctuary and you should be able to relax!
Pair this with our 'Keep Door Closed' Pet sticker and avoid the crazy 'Front-door-visitors-pet-extravaganza Show'!
Regular price
Sale price
$7.51 USD
Unit price
per
Sale
Sold out
Sizing / Info

NO Knocking / Ringing Door sticker is 3 x 3 inches (7.62 cm x 7.62 cm)

Our stickers are outdoor safe, scratch-resistant and weather-proof.
Share
View full details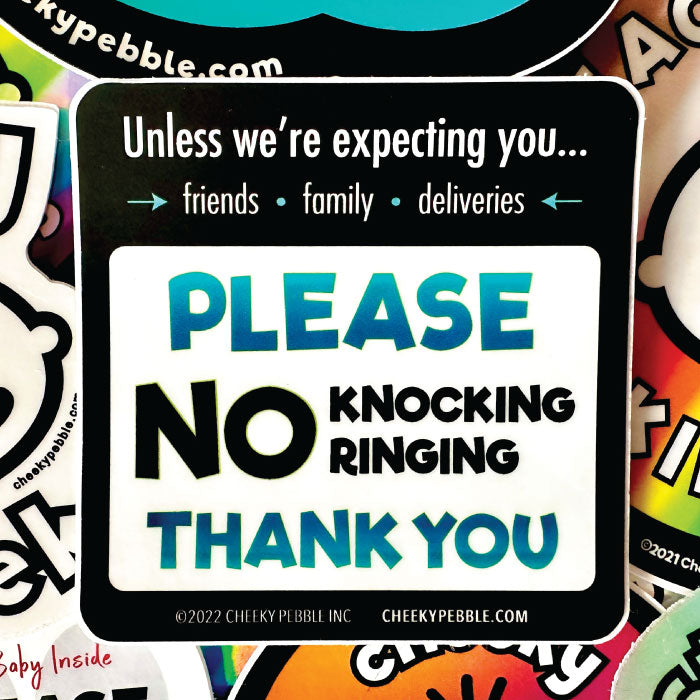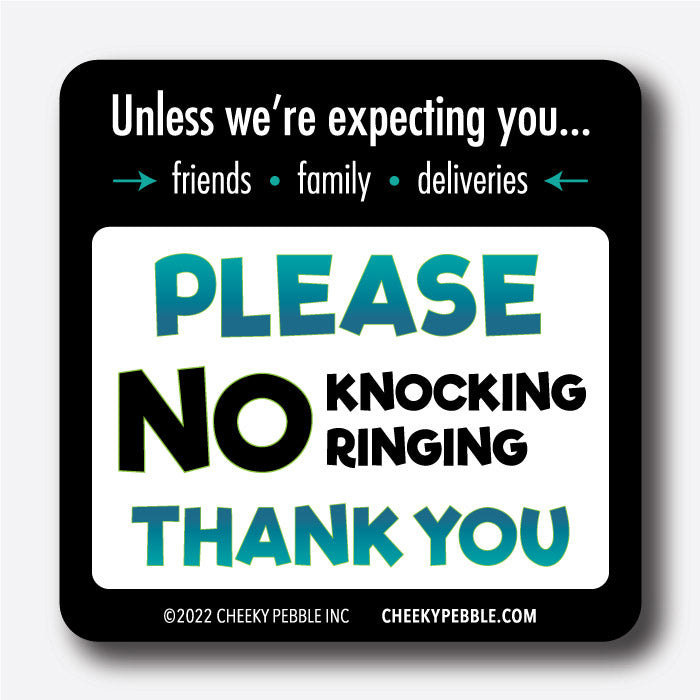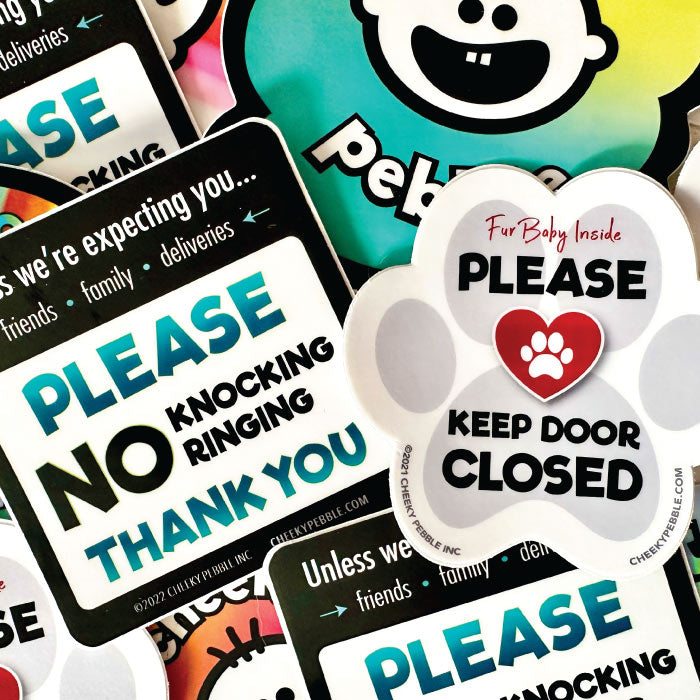 These stickers keep unwanted visitors ringing your doorbell so sit back, relax and enjoy the silence!
No Knocker
This is so much better than taping a note on the door. Much classier, and gets the message across clearly. A smart idea.
Thank you to all the shift workers who sleep during the day to keep our economy chugging at night 🩷